Buttonholes
Horizontal buttonholes in crochet are very easily made by working chains in place of double crochet, treble, or whichever stitch is involved (Fig.141). On the next row, double crochet or treble stitches are worked as into a foundation chain (Fig.142).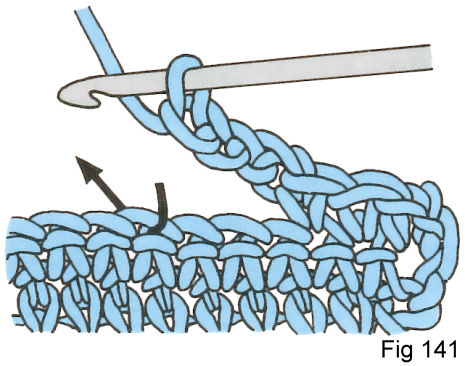 Back to Top

Vertical buttonholes are worked by dividing the work into two sections at the position of the buttonhole and working an equal number of rows on each side, then joining up by working across all stitches (Fig.143).
All content provided by TB Ramsden & Co.